Criminal gains fund community groups in north Wales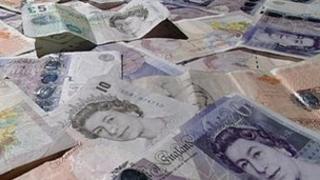 Money seized from criminals will be used to help fund groups that tackle anti-social behaviour in north Wales.
The £42,000 pot will be partly-funded by money recovered through proceeds of crime in an initiative launched by crime commissioner Winston Roddick.
Two groups in each of the six north Wales counties will receive £3,000, with £6,000 available for a body operating across the region.
Mr Roddick said the scheme would bring police and communities closer.
The Proceeds of Crime Act allows money to be confiscated from offenders.
The north Wales initiative - called Your Community, Your Choice - follows a pilot last year, and applications are invited between 8 September and 10 October.
A shortlist will be chosen by a panel and from 1 November, the public can vote on the websites of both the crime commissioner and North Wales Police to decide the winners.
Mr Roddick said: "This scheme is vitally important. It's a first class scheme which brings the police and the community closer together.
"It gives an opportunity for the community to decide how they would like to see the funds we've extracted from criminals spent in their community."
North Wales Police assistant chief constable, Richard Debicki, said: "The money is from the police commissioner's fund as well as money which has been seized, and assets confiscated from the proceeds of crime.
"It's absolutely right and proper that the money taken out of the hands of criminals is put back into the community."
The project is a joint venture between the commissioner, police and the North Wales Police and Community Trust