All clear given after suspected Ebola case in Cardiff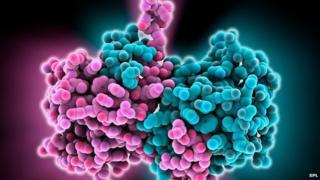 A woman who was quarantined with a suspected case of Ebola has been given the all clear, it has been confirmed.
The woman alerted health officials after she returned to her Cardiff home from west Africa.
She told officials she could have been exposed to the deadly virus which has killed hundreds in Liberia, Sierra Leone, Nigeria and Guinea.
Public Health Wales said the 21-day incubation period had passed and she was not at risk.
The woman, who had been in voluntary isolation at her home, has not developed any further symptoms and was not at risk, the health body said.
A spokeswoman said: "We can confirm that an individual resident in Wales who was possibly exposed to Ebola while visiting Western Africa is no longer in voluntary isolation.
"The maximum incubation period for Ebola has now passed and the individual is not at risk."
The spokeswoman also confirmed there are no cases of the disease in Wales.
"We are alert to the possibility of Ebola cases in the UK given the outbreak in Sierra Leone, Liberia and Guinea, and we remain vigilant to unexplained illness in people who have travelled from the area.
She added: "Processes have been developed to protect public health in the event that we are notified of any individual who may have been exposed to Ebola."