Fire breaks out at Swansea university campus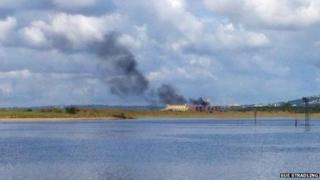 Fire crews have tackled a blaze which broke out in a building under construction at Swansea University.
The fire started at the site in Fabian Way.
Mid and West Wales Fire Service was called at around 10:45 BST and quickly dealt with the incident. Around 15 firefighters were involved in getting it under control.
The building involved was a high rise block being built for student accommodation.