£1.6m flood defence for Penclawdd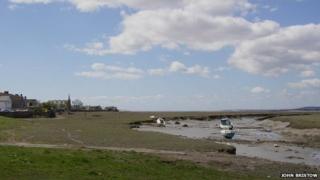 Work on a £1.6m flood defence scheme in the Lougher estuary is to begin following flooding in the area earlier this year.
The level of the car park at Penclawdd, Swansea, is being raised and flood walls are being built alongside the estuary.
Natural Resources Wales said over 130 homes and businesses would be protected by the work.
Several were flooded in January and the car park is affected during high tides.
The work is expected to by completed by Christmas.
The area was last hit by major floods in 1981.