Wales tourism VAT cut 'would create 6,000 jobs' claim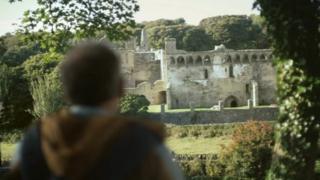 Cutting VAT on the tourism industry could create almost 6,000 jobs in Wales, a group campaigning for the reduction claims.
Cut Tourism VAT says reducing the rate from 20% to 5% would boost the Welsh economy by almost £170m a year.
Leading figures in Wales' tourism industry said cutting VAT to 7% would bring the UK in line with the rest of Europe.
But the UK government ruled out a VAT cut for the sector.
Cut Tourism VAT says the UK has one of the highest rates in Europe which makes it more difficult to compete with countries like France and Germany to attract visitors.
Businesses say a cut in VAT would allow them to lower prices, increase investment and create more jobs, particularly for the young and unskilled.
'Expensive destination'
Justin Baird Murray, owner of the Metropole Hotel in Llandrindod Wells in Powys, said reducing VAT would make a difference.
"The UK consumer is very price sensitive. If we are able to charge a lower rate than we will increase the amount of footfall through the business.
"The overseas market has been very, very poor compared to what it used to be."
He added: "The UK is an expensive destination for the overseas traveller. Whilst London has been buoyant, the rest of the UK tourism industry has really suffered from a lack of overseas visitors."
Ten MPs from all four political parties in Wales have signed an early day motion calling for the UK government to reduce VAT on accommodation and attractions.
A Welsh government spokesperson said: "We understand the feelings of the sector but this is a matter for HM Treasury."
A Treasury spokesman said: "The government recognises the importance of the tourism and hospitality industry, and is providing additional support to businesses in a number of ways."