After Blue Monday, it's 'Seize The Day Thursday'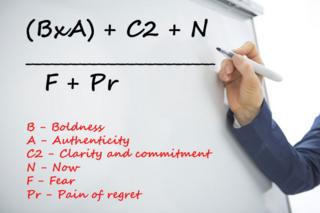 You might have heard of Blue Monday - how about 'Seize The Day Thursday' or 'Carpe Diem Day'.
According to one expert - for those who can be rouse themselves, 31 July is the right time to set yourself a new challenge, even a small one.
A formula has even been calculated by psychologist Dr Cliff Arnall, a tutor at Cardiff University's Centre for Lifelong Learning - and the man behind identifying Blue Monday in January as being the most miserable day of the year.
While many of us try making New Year's resolutions, summer time might be a better time for turning over a new leaf, he says.
Dr Arnall said: "1 January is generally a rubbish day for making a resolution. Your mates also make resolutions and by 5 January they've broken theirs, and you follow suit.
"This day is ideal because we're 60% through the year, it's warm weather - for the moment at least.
"It's before the Christmas decorations go up in the shops at the end of August, before the schools go back, Halloween, Bonfire Night and then we come to the end of the year and nothing's happened."
HOW THE FORMULA WORKS:
Boldness: Have confidence and trust in yourself to recover if a decision doesn't go according to plan.
Authenticity: Be true to yourself and don't worry about what other people think.
Clarity and commitment: Have a clear goal and seeing how to get there
Now: Don't get stuck in the past or be distracted by the future, as decisions are only ever made in the now.
The positive factors have to be strong enough to outweigh the negative factors of Fear and Regret.
An accompanying study, for Origin Leisure, shows 78% of Welsh people regret putting things off when they were younger. Cost, time and sheer laziness get in the way.
'Regrets - I've had a few' might be putting it mildly.
The top five for things we wish we'd done are:
Travel
Learning a language
Losing weight
Improve your fitness
Higher education
Dr Arnall added: "The idea behind this day is don't get to 80 or 90 and wish you'd not had a go at something. Go with your instinct, your heart and make a small change, something you can control now."
And if today is one you'd rather not seize but leave exactly where it is, don't worry, it's only 146 shopping days until Christmas.