Bees add buzz to Cardiff restaurant's lunchtime trade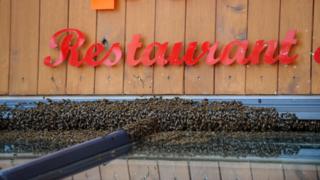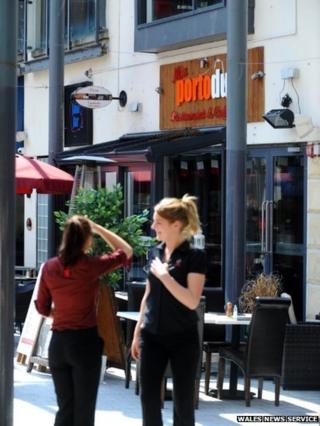 Thousands of bees brought a new buzz to a Cardiff restaurant's lunchtime trade when they landed outside its front window.
The swarm collected outside Mia Porto Due in the city's Brewery Quarter and followed their queen to an awning.
The hive of activity first alarmed some diners and passersby - but soon left people fascinated by the sight.
Beekeepers were called into to smoke out the insects.
Restaurant worker Darren Harris said: "It all started as a hive had been disturbed somewhere.
"Then the queen flew to the restaurant and the rest of the swarm flew in to protect her."