Big job cuts if budgets keep shrinking, warn councils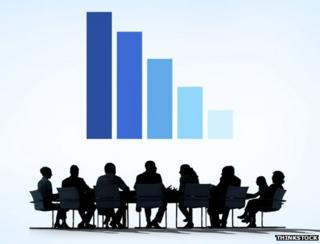 The body representing councils has raised the prospect of big job cuts if budgets continue to be slashed.
AMs were told councils could transform the way services were provided, "but it comes at a cost".
The Welsh Local Government Association (WLGA) said English councils that had faced deeper cuts had laid off staff.
The outlook for Welsh councils is deteriorating, partly as a result of a Welsh government decision to offer more protection for spending on the NHS.
WLGA chief executive Steve Thomas said Welsh authorities had looked at how councils in north-west England had coped.
Tameside council, in Greater Manchester, had made big changes, but its leader had told the WLGA: "Oh, and by the way, we lost 2,000 jobs," Mr Thomas said.
Giving evidence to the assembly's Public Accounts Committee, he said: "Ultimately, whatever we do, the mathematics dictate what happens - don't they?
"And if we are seeing this scale of reduction, unfortunately the biggest cost pressure, our biggest cost, are employees.
"There's been big announcements in recent weeks from very large English councils about shedding thousands of jobs.
"So I think there can be service transformation going on, there can be new and innovative ways of doing business, but it comes at a cost."
He said it was "no exaggeration" that within four or five years leisure services, for example, would be "commissioned" by local councils instead of being run directly from county halls.
'Breakdown'
Mr Thomas also warned AMs a project to share trading standards, environmental health and licensing services across three councils was "breaking down" because of the threat of mergers
He said some councils might be reluctant to work together in case they were "collaborating with the wrong authority".
Mr Thomas said: "We are seeing the breakdown, for example, of a big regulatory services project between Cardiff, the Vale and Bridgend because Bridgend are by any criteria, in terms of local government re-organisation, not going to be attached to Cardiff and the Vale."
The Welsh government wants councils to merge, following the publication of the Williams Commission which recommended cutting the number of authorities from 22 to as few as 10.
Previously, ministers had pressed councils to work together so they could cut costs and improve services.