Church, Kinnock and Edwards to star in Dylan Thomas film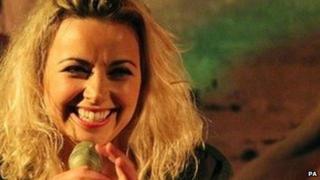 Singer Charlotte Church, rugby legend Gareth Edwards and Neil Kinnock have joined the cast of a film version of Dylan Thomas's Under Milk Wood.
They will join actor Rhys Ifans, who will play First Voice, in the movie being filmed over six weeks in Solva, Pembrokeshire.
The only other film version of the famous radio play was made in Fishguard in 1971, starring Richard Burton.
Dozens of villagers have been cast as extras.
Dylan Thomas's "play for voices", set in the fictional Welsh seaside town of Llareggub, was first performed in 1954.
The latest film version will see Church in the role of Polly Garter, while Lord Kinnock and Edwards will make guest appearances.
The production, being partly financed by Welsh broadcaster S4C, will be filmed in English and Welsh with the title Dan Y Wenallt.
Director Kevin Allen, who also directed the film Twin Town set in Swansea, said: "We want to veer away from delivering a dull, literal reflection of Thomas's original work, intending instead to explore some of the more erotic, visceral elements of the richly funny, filthily fluid, magical dreamscape - whilst not stooping to mess with Thomas's original text."
The project also includes a documentary presented by Ifans about Thomas, which was filmed as part of celebrations to mark the centenary of his birth this year.