70 secondary schools sign up for pupil health profiles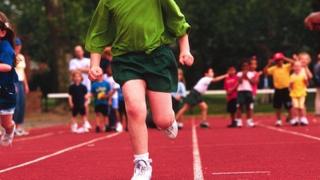 Seventy secondary schools in Wales have signed up to a study to compare pupils' physical health and wellbeing.
It is hoped it will offer information to schools on which areas of health education they need to focus on to improve pupils' wellbeing.
The £400,000 Cardiff University pilot project aims to provide a profile of each school on factors like obesity, smoking, alcohol, exercise and sleep.
It will also look at how effective a school is in improving pupils' health.
Schools in 20 of Wales' 22 local authorities will take part in the study.
It is based on a model used in more than 3,500 schools across Canada which combines data from an annual health survey of pupils aged from 13 to 15 with a further set of questions for teachers on how they tackle health issues.
Wales is thought to be first country outside Canada to adopt the technique and relate it directly to individual schools, according to Prof Steve Manske, of the University of Waterloo in southern Ontario, who developed the system.
He said: "Having data that refers to a specific school is important.
"It is one thing to know that obesity rates are rising, it's another thing to know that kids at 'our school' are not getting enough fruit and vegetables or are drinking too many power drinks.
"It brings it to a whole new level to understand it there and then. One head teacher said to me: 'Now we can't deny that is happening in our school'."
Prof Simon Murphy, of the university's School of Social Sciences, said the results, which would also include questions about pupils' feelings and sense of "connectedness," were due at the end of June.
"We will also be looking at trends over time and looking at emerging issues such as e-cigarette use and and the use of high energy drinks," he said.