University Hospital of Wales nurse jailed for sex attacks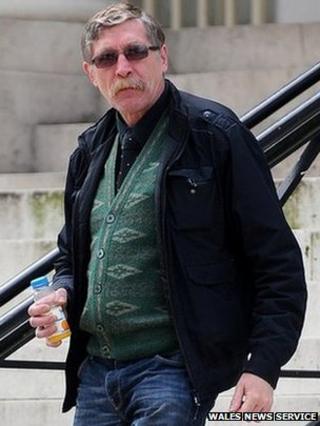 A male nurse who sexually attacked two female patients on the same night while he carried out his hospital rounds has been jailed for 18 months.
Benedyct Czajkowski, 58, of Grangetown, Cardiff, left the women terrified at the University Hospital of Wales Cardiff, the city's crown court heard.
He groped one woman and then pulled down the underwear of another after she had pressed a buzzer.
He was found guilty of two sexual assaults and one physical assault.
The court heard the women were surrounded by privacy curtains when Czajkowski attacked them both on the same night.
Prosecutor David Webster said the NHS nurse sexually assaulted the first woman after she complained of chest pains.
'Abuse of position'
Mr Webster said the other woman had only recently joined the general ward at University Hospital Wales after experiencing pain in her stomach.
The jury heard Czajkowski arrived at her bedside after she pressed her buzzer to ask for help with her pain.
Czajkowski was arrested by police soon after and claimed all his actions were "medically justified".
He denied two counts of sexual assault and one count of assault by beating but was found guilty by a jury.
Judge William Gaskell told him: "They were in hospital because they were ill and you abused your position.
"Any person working in the health service who takes advantage must know they will go to prison and go to prison immediately."