100 new jobs as rivet firm Henrob Ltd in Flintshire expands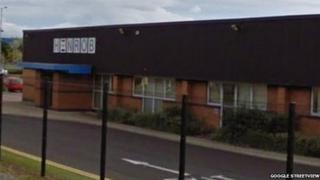 A company which makes rivets for leading car manufacturers is to create 100 new jobs in Flintshire.
Henrob Ltd will open a new factory next to its existing plant on Deeside Industrial Park.
The company currently employs 200 people at the site with another 300 working at factories in the United States, Germany and China.
It produces one billion rivets a year for car companies including Mercedes and Jaguar Landrover.
The expansion, which will see new workers taken on over the next 18 months, is expected to increase the firm's output to three billion rivets a year.
Henrob's business development director Phil Halsall said: "With the growing demand from car manufacturers, our business has grown by 100 per cent in the past year and and we're looking forward to further growth in the coming year."