Abergavenny will host 2016 National Eisteddfod of Wales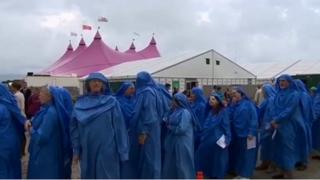 The 2016 National Eisteddfod of Wales will be held in Abergavenny.
Monmouthshire County Council has voted unanimously to host the Welsh cultural and language event.
The eisteddfod will be held at Castle Meadows and returns to Monmouthshire for the first time since 1913.
Monmouthshire's cabinet member with responsibility for the Welsh language, Phil Hobson, said he was "very proud" that the county was hosting the event.