Netflix snaps up Hinterland for America and Canada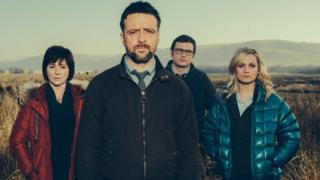 The Welsh TV detective drama Hinterland is set to hit screens across the pond.
The series, filmed bilingually in the Aberystwyth area, has been bought up by Netflix and will broadcast to viewers in the United States and Canada.
It has already been shown around Europe and Australasia.
The series, starring Richard Harrington as DCI Tom Mathias got its first showing last year on S4C and is currently being shown on BBC 4.