Man, 74, charged with historical care home abuse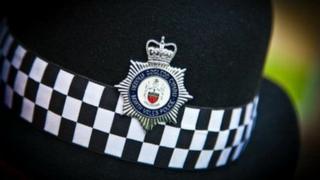 A 74-year-old Wrexham man has been charged with seven offences of assault and child cruelty, in an investigation into historical abuse in children's homes.
Peter Steen is the third person to face charges under the National Crime Agency (NCA) inquiry, Operation Pallial.
The offences are alleged to have taken place against four boys and one girl, aged 13-16, between 1978 and 1986.
He has been bailed to appear before Mold magistrates on 12 June 2014.
Operation Pallial was set up after allegations of abuse emerged from children aged between six and 19 who had been at care homes across north Wales between 1953 and 1995.
On Monday Richard Dafydd Vevar, 62, from Wrexham, was charged with indecent assault. He is accused of assaulting a boy who was aged between 13 and 16,
The offences are alleged to have taken place between 1986 and 1989.
Another man, John Allen, 72, awaits trial later this year on 39 counts in total, including 29 alleging indecent assault. He denies all charges.
Care homes
Twenty people have been arrested since Operation Pallial began in November 2012.
Information from 212 people is under active investigation by the NCA, out of allegations reported by 255 people.
Operation Pallial is looking at 28 care homes in north Wales.