Neurological patients in Wales to receive better care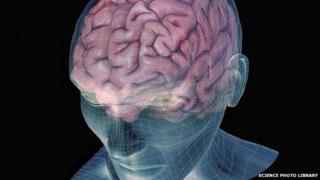 Half-a-million people living in Wales with a neurological condition will getter better access to care and treatment, says the Welsh government.
It is launching a new three-year delivery plan to improve how the NHS deals with conditions such as multiple sclerosis (MS), Parkinson's Disease and epilepsy.
Proposals include raising awareness with both the public and clinicians.
Health boards are being asked to develop and implement their own plans.
Health Minister Mark Drakeford said: "We must provide excellent care, whether that is through timely diagnosis, appropriate treatment or continuing support.
"Neurological conditions have a very serious and lasting impact on the lives of individuals and their families.
"By focusing on quality and individual's experiences we will deliver the improvements we all want to achieve."
'Frustrating'
Paul Robinson, from Loughor, Swansea, was diagnosed with MS in 2006 and said the health service in Wales had been frustrating.
"I had a two-year wait trying to go from one drug to another and during that time I accumulated quite a lot of disability," he said.
"It's very frustrating, you have to jump through hoops to get anywhere."
Mr Robinson said he hoped the new delivery plan would improve access to treatment for patients.
"It's a step in the right direction but it's something I would have liked to have seen 20 years ago," he said.
"It's definitely going to benefit people living with these conditions here in Wales."