Wales weather rain and thunderstorms warning stood down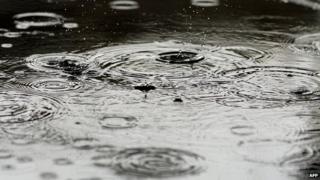 A warning of heavy rain and thunderstorms in large parts of Wales has been stood down by the Met Office.
The Met Office had issued a yellow warning for north, mid and south west Wales until 20:00 BST on Thursday.
It said some places could have 10-15mm of rain in less than an hour and as much as 30mm in three hours in the worst affected spots.
The warnings of scattered heavy showers and thunderstorms also covered southern and central England.
BBC Wales meteorologist Derek Brockway said it marked an unsettled start to May.
"Thunderstorms are possible but some places will escape the downpours," he said.
"Pembrokeshire, for example, may be lucky and get away with a dry afternoon and even brighten up a little with some sunshine.
"Heavy showers will ease on Thursday night, and Friday promises to be a better day with plenty of cloud."
He added that there was a prospect of dry weather for the bank holiday weekend with just the odd spot of light rain or drizzle in the far north west of Wales.