DVLA staff warned on social media misuse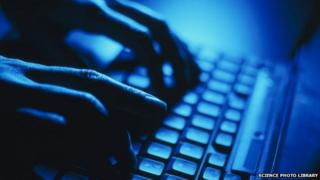 The Driver and Vehicle Licensing Agency (DVLA) recorded 26 cases of staff in Wales misusing social media in 2013, the BBC has learned.
The cases involved inappropriate comments and images posted.
It led to two final written warnings, two first written warnings and 22 informal warnings.
The Swansea-based agency, which employs about 5,000 staff, said that instances of staff using social media inappropriately were "extremely rare".
The agency also said that 19 individuals broke data protection rules last year.
Examples include mail sent to incorrect addresses, information disclosed to third parties in error, and incorrect information released.
'Embrace opportunities'
The information was obtained in a Freedom of Information request by BBC Wales.
A DVLA spokesperson said that it encouraged the use of social media "to embrace new opportunities and technologies that enable us to do things differently, working smarter and more effectively".
However staff must adhere to the Civil Service Code and Department for Transport social media policy when using social media for business and personal purposes.
The spokesperson added: "Although instances of staff using social media inappropriately are extremely rare, any incidents are always investigated and could result in disciplinary action.
"All staff are aware of the current guidance in place and are reminded of the rules on a regular basis".