Llandrindod Wells library move after £180,000 cash aid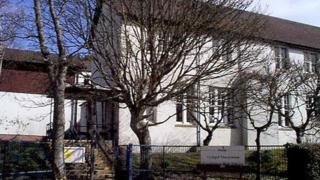 Llandrindod Wells' library is set to move from its town centre base to the county council's headquarters outside the spa town.
The £200,000 project will require planning permission as the council base at the Gwalia is a Grade II listed building.
The local authority has already attracted £180,000 of Welsh government cash to help fund the project.
The new library is expected to open in February 2015.
Llandrindod Wells library is the main branch in Radnorshire and attracted more than 62,000 visitors in 2012/2013 with more than 65,000 items being loaned out.
The branch library along with the county council's library headquarters are currently in a building in Beaufort Road.
'Structural problems'
Powys council's Cabinet Member for Libraries, Graham Brown said the current building is not suitable for modern service delivery and needs huge investment to bring it up to acceptable standards.
He said: "Disabled access to the library is poor externally and internally with wheelchair users having to go through a staff workroom to reach the computer study room, and the public disabled access toilet has had to close because of structural problems.
"We considered a number of options and decided the best way forward is to move the branch to the ground floor of the council's Gwalia offices."
The project will include providing additional disabled parking and a bus stop outside as part of the move.
Mr Brown said: "The building at the Gwalia is already the main customer service point for the town and is large enough to take the library stock and even allow for some growth.
"It is slightly out of the town centre, but is easily accessible from the main town car park, rail and bus stations."
The existing branch in Llandrindod Wells will stay open until the new facility is completed.