Family's 'battle' with Ty Hafan boss over dying girl's care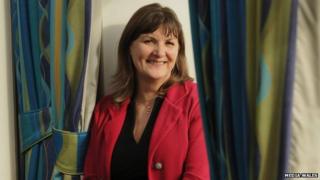 A dying teenager's family and the director of care at a hospice acted as if they were on opposite sides of a battle, a hearing has been told.
Jayne Saunders, of Ty Hafan hospice in the Vale of Glamorgan, denies claims of professional misconduct over the way she dealt with the 14-year-old girl.
The teenager, known as child S, had leukaemia and was staying at the centre, the Cardiff hearing was told.
But her mother saw a red mark on her daughter's body and told staff.
On Wednesday, the Nursing and Midwifery Council was told Ms Saunders said the teenager would have to consent to being regularly examined by members of the care team if she was to stay at the hospice.
It is alleged Ms Saunders failed to ensure only a qualified nurse examined her and she did not appropriately deal with a request from the girl regarding a sleepover.
The hearing was told Ms Saunders gave insufficient consideration to the feelings and views of the girl's parents.
Dr Richard Hain was asked about the behaviour of the girl's parents.
He said: "They were intelligent, analytical people... going through a very difficult time and their emotion would sometimes surface unexpectedly.
"They were more difficult than many... with me they were almost always courteous, but I heard from others who were not doctors - they were not treated with the same courtesy."
The specialist doctor said it was Ms Saunders's general approach to say no to things and then go away and consider it.
He said it was her job to keep Ty Hafan safe but that she and the family seemed to view each other as on the opposite sides of a battle line.
The allegations relate to 2008.
The hearing continues.