Minimum alcohol price 'could cut child suicides', inquiry says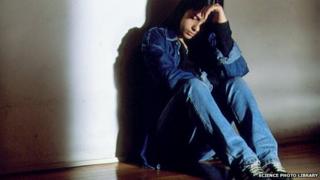 Setting a minimum price for alcohol could reduce child suicides in Wales, an inquiry has concluded.
A study of 34 such deaths between 2006 and 2012 found drug and alcohol use was a factor in a number of cases.
The Child Death Review Programme - part of Public Health Wales - has also called for an all-Wales child protection register to be set up.
Health Minister Mark Drakeford said it was essential suicide risk was reduced.
The Child Death Review Programme report looked at the factors that contributed to 34 suicide deaths in young people, as well as opportunities for prevention.
It comes after a separate investigation between 2002 and 2011 found nearly one in eight deaths of children aged between 12 and 17 were likely to have been a suicide.
Of the 34 deaths the programmes looked at, common factors included low school achievement, drug and alcohol use, neglect, abuse and self-harm.
The inquiry panel said better communication and co-ordination was needed between families, schools and other services to help prevent child suicides.
It also said the current child protection register system was not as effective as it could be in identifying children who were at risk of self-harm.
'Tackle stigma'
School-based suicide prevention programmes could also be improved, and more needs to be done to tackle the stigma associated with suicide which may prevent people from seeking help, it said.
Social media sites were mentioned in relation to some of the deaths, but the report was not able to assess what part they could play both as an associated factor and an opportunity for intervention.
The programme has made a series of recommendations aimed at tackling child suicide rates.
They include:
Restricting children's access to alcohol by introducing a minimum price per unit, regulation of marketing and availability, and taking action on underage sales
Developing an all-Wales child protection register, which can be accessed by relevant services such as emergency departments
Ensuring NICE guidance on the management of self-harm is implemented in Wales
Ensuring suicide prevention programmes are based on the latest evidence
Reviewing progress on suicide prevention in Wales every three years
'Difficult research'
Dr Ann John of Public Health Wales, who was the clinical lead for the review, said it was key to reducing the risk of suicide for children and young people in Wales.
"Suicides are not inevitable and we all have a part to play in trying to prevent further deaths,'' she said.
Health Minister Mark Drakeford welcomed the report.
"This is a very difficult area of research but it is essential that we try and understand the causes of childhood suicide to help identify opportunities for prevention and to try reduce the risk," he said.
Sarah Stone, executive director for Samaritans Wales, said she was pleased to see recommendations for strengthening communications between government, professionals and the third sector in suicide prevention.