Alcohol-related brain damage report highlights concerns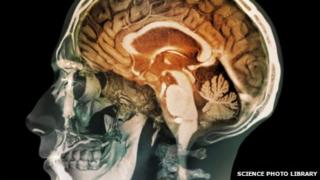 A report into alcohol-related brain damage (ARBD) should serve as a "wake-up call", Alcohol Concern Cymru said.
It highlights the condition, known as ARBD, which it says is poorly understood by the public and the health service leading to under-diagnosis.
Symptoms include confusion, memory loss and difficulty reasoning as a result of heavy drinking.
The charity is using the report to raise awareness to help develop improvements in prevention and help.
Alcohol Concern Cymru director Andrew Misell said: "Most of us know that alcohol can damage our liver, but the fact that it could undermine our long-term brain function is much less well known.
"Staff on the front line have been seeing younger people and other people who don't fit the stereotype of a homeless dependent drinker coming in with ARBD.
"Once again, our willingness to see alcohol problems as someone else's problem, confined to an extreme group of obvious drinkers, is keeping us from seeing the elephant on our doorstep. We hope this paper will be a wake-up call for all of us who drink."
The charity says ARBD can be treated successfully if recognised early on as it is not a progressive illness although it does not give any hard figures about the extent of the problem in Wales.
However, it points out that a separate report in 2012 examined the need for specialist accommodation to be provided for 20 to 25 people with ARBD in south Wales whereas in north Wales a privately-owned unit in Colwyn Bay provides two self contained homes for up to 14 residents.
The charity hopes its report will inform the Welsh government's Substance Misuse Treatment Framework which provides a professional consensus on what treatments are most effective.