Teachers need 'clearer' social networking rules, unions say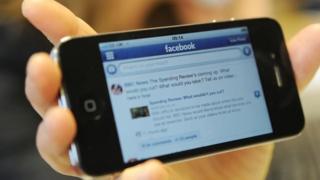 Teachers using social media websites should receive clearer guidance, unions have said, in the wake of several high profile disciplinary cases.
The General Teaching Council for Wales (GTCW) said five out of 21 cases last year involved teachers interacting with pupils on sites such as Facebook.
Its code of conduct says communication should be "appropriate".
But a host of unions, including the National Union of Teachers, have said guidance needs to be clearer.
High profile cases include one in 2012 when teacher Elizabeth Scarlett, 50, was given an official reprimand by the GTCW for Facebook comments about drinking and partying which were then seen by pupils at the school where she worked, Trinant Primary in Crumlin, Newport.
Using the site, she told a former pupil: "You should pop up to see me or even better we can go out for a drink or clubbing. I'm a very different person outside school I like to party hard - life is for the living.
"I'm not a teacher on here. I'm just like anyone else, I drink, swear... but don't tell anyone."
Last December, religious education teacher Lisa Manship from Ysgol Gyfun Cwm Rhymni, near Caerphilly, was suspended for 18 months after the panel ruled messages she sent to a 17-year-old pupil discussing "humping" a boy were inappropriate.
GTCW has said over the last five years around one in 10 of disciplinary cases have involved social media, but unions claim the problem is far bigger than that statistic suggests.
The National Union of Teachers estimates that it has received hundreds of calls from worried teachers in Wales in the last few years.
Stuart Williams, from the NUT Cymru, regularly goes into teacher training colleges to warn about the dangers of social media.
He believes there should be more specific guidance.
"We'd really like things to be black and white, not grey," he said.
"If it comes across as grey with professional conduct then I think we need to look at something which tells them exactly what they can and what they can't do. The guidelines are there, they could be a little bit more stringent."
Teaching union, NASUWT, argued the GTCW's code condones, and perhaps encourages, communication with pupils on social media.
'Contradicting' policies
Philip Dixon, from ATL Cymru, said: "The explosion of social media in the last few years has blurred the boundaries between personal and professional life.
"Codes of conduct in every profession are struggling to keep up. As a rule of thumb we would advise members not to post on Facebook what they would not stick on the staff room wall.
"But we need more than a rule of thumb and it is to be hoped that the new Education Workforce Council that will replace the GTCW will address the whole question of appropriate behaviour as a matter of urgency."
GTCW said it consulted widely with teaching unions before publishing the first code in 2001, with revisions introduced in 2010.
Hayden Llewellyn, deputy chief executive of GTCW, said: "The GTCW is always open to working with the teacher unions to promote high standards of professional conduct and practice.
"While we welcome their calls for clearer guidance on the use of social media to be contained within the code, to do so risks contradicting specific guidance or policies in place within individual schools or local authorities.
"Furthermore, when drafting the code we were keen to reflect the unions' position that the code should not be a negative list of don'ts."
The current code will be reviewed as part of the Education (Wales) Bill which the Welsh government has said will be introduced in April 2015.