Lawyers investigate new abuse claims against David Leighton Davies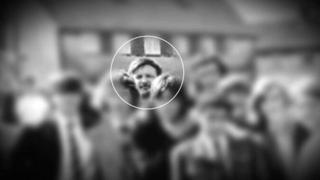 Lawyers for men who say they were sexually abused by a Cardiff teacher in the 1960s and '70s say they are investigating 10 new potential claims.
At least 20 people now say they were David Leighton Davies's victims.
BBC Wales has revealed council insurers have paid over £350,000 since 2011 to seven men who say Davies abused them at Cyntwell High in Ely.
Cardiff council said the claims were settled by insurers with no admission of liability.
The allegations range from sexual touching to rape.
It has now emerged that Davies taught at Glyn Derw High after Cyntwell closed, and some of the allegations relate to his time there.
The previous seven claims were settled by the council's insurers with no admission of liability.
Davies was convicted of sexual offences against three 15-year-old boys in 1977 and died shortly after his release from prison in 1980.
Those attacks took place away from the school.
One of the men who contacted lawyers after the story was broadcast said he was sexually abused by Davies both at Glyn Derw and at his home.
"It made me withdraw back into myself and my schooling went downhill," the man said.
"At the time I was doing well, I still have the reports, but when I left school I hardly left with any qualifications whatsoever.
"And for the emotional part it was an absolute… headache. I didn't know how to cope.
"I even visited a chaplain and spoke to my doctor about it. I managed to get a referral for counselling because it was so intense."
He said it made him feel like he always wanted to run away "because you felt people were always talking about you".
"And the pressure of that meant I couldn't wait to leave school and actually start work and basically run away from everybody and everything," he said.
"It affected my sleep. Probably depression. Relationships with people never seemed to work.
'Very wicked person'
"It was a hell of a cross to bear for all those years."
He also told BBC Wales how he felt when the story was broadcast in December.
"I said 'wow'. I was shocked and stunned. I can't believe it's taken all these years to finally come out," he said.
"You hear about others abusing trust and position yet with this person it's been kept so quiet and it's only come out now after 30, 40 years.
"I was stunned, I couldn't believe it but I also thought 'thank God it's come out at last' because it should have come out a long long time ago."
"It's brought closure to it insofar as at least now the truth has come out."
He said Davies was a "very wicked person" who took advantage of his position of responsibility.
"I wish it hadn't happened and that's all I can say," he added.
"He shouldn't have done what he did.
"If he was alive you'd have to ask him the question why. Why, why?"