Electric bikes scheme included in 600-bed halls of residence plan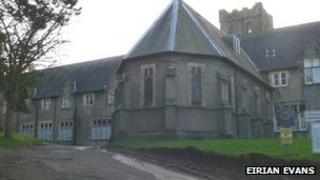 An electric bike scheme will be included in the development of a new 600-bed hall of residence at the University of Bangor.
The £30m development at the St Mary's site is in response to demand from second and third-year students who want to live in halls, the university said.
If planning permission is granted, a consortium of three companies will build the halls by September next year.
The plan is to incorporate the original quadrangle and 1906 buildings.
"The new rooms will include all the facilities that today's students would expect to see on a modern residential campus," said university pro-vice chancellor Professor Carol Tully.
"It will offer students the best in comfort and design with a cafe bar, shop, laundrette and sports and fitness facilities all on site.
"At the heart of the design is a commitment to provide a real sense of community with an enhanced social and living space."
The development will also allow the closure of 200 rooms, built in the 1960s, at the university's Normal site on the outskirts of the city.
Professor Tully said the the development would make sustainable use of existing property.
"The development will also incorporate an electric bike scheme to encourage sustainable forms of transport," she said.
A planning application is due to be submitted.
If given the go-ahead, demolition work will begin this spring with the development completed by September next year.