Doctor Who accountant jailed for £80k theft from BBC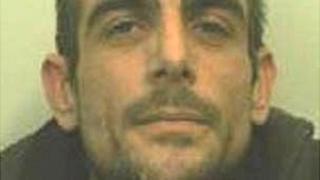 The theft of £80,000 by a BBC accountant working on Doctor Who and Casualty has led to a procedure change, the corporation has said.
Oliver Ager, 35, from Nailsea, North Somerset, was jailed for two years after admitting 17 fraud offences at Cardiff Crown Court.
He was sacked by BBC Finance in October 2012. At the time he had been based at Cardiff Bay's Roath Lock studios.
It is understood Ager has re-paid the BBC £30,000 from his pension fund.
A BBC spokesman said: "When the BBC became aware of the serious allegations it contacted the police and began an internal investigation which led to Oliver Ager's dismissal in October 2012.
"Oliver Ager has since pleaded guilty to committing fraud and has now been sentenced.
"Since Oliver Ager committed these crimes the BBC has reviewed its cash processes and ensured that there is additional oversight to prevent a crime like this from happening again."
According to details from Companies House, at the time Ager was employed by the BBC, he was also a director of a video production company based in Aylesbury, Buckinghamshire called Different Productions Ltd.
The BBC studios at Roath Lock, which opened in September 2011, makes programmes including Doctor Who, Casualty, Wizards vs Aliens and Welsh-language soap Pobol y Cwm.