S4C to stop broadcasting adverts during children's TV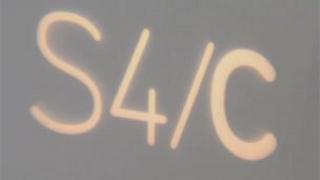 Adverts will no longer be broadcast during children's programmes on S4C.
The Welsh language channel said it wanted to transform the way it broadcasts commercial breaks to meet the needs of both advertisers and viewers.
The changes will mean less advertising during certain hours of the day and no adverts during programmes on children's services Cyw and Stwnsh.
The new schedule will start in the new year.
The channel will experiment by not showing adverts during the broadcast of its Christmas family film Y Syrcas (The Circus) on 26 December.
S4C chief executive Ian Jones said: "With more and more people watching online and recording programmes to watch at a later time following the original broadcast, TV advertising does not always enjoy the prominence it once did.
"There's no point in us as a broadcaster sitting back and watching the inevitable decline in advertising revenue because of the changes in technology and the public's viewing habits.
"We want to be ahead of the game and striving to break new ground in finding ways of stabilising advertising revenue in the future."