Stephen Kinnock 'keen to stand as Aberavon MP'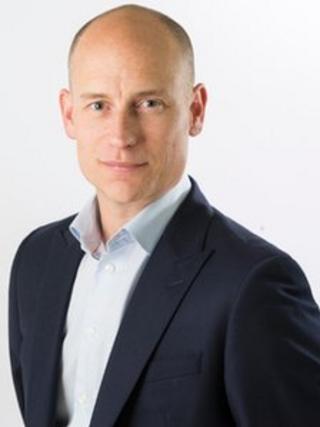 The son of the former Labour leader Neil Kinnock says that he is interested in becoming the Labour candidate in Aberavon at the 2015 general election.
Stephen Kinnock said it was important to him to run as a candidate in Wales, and his parents were "pleased".
Aberavon Labour MP Hywel Francis announced his intention to step down in 2015 although the official process to choose his successor is yet to begin.
Mr Kinnock is married to the Danish Prime Minister Helle Thoring-Schmidt.
He told BBC Wales and says that his wife is supportive of his plans to launch a career in politics.
He said: "I have been a member of the Labour Party since I was 15 years old, and of course politics is in my blood.
"But it was always important for me to build my own career before making the decision to stand."
Mr Kinnock is currently employed by the business advisory company Xynteo, having previously worked for the British Council and the World Economic Forum.
Although his family live in Copenhagen, he is based in London but says that if he is elected he would make the constituency his home, with the support of his wife.
The couple have two daughters.
He added: "After leaving university in 1992, I lived and worked in Brussels, Russia, Africa and Switzerland. I moved back to the UK in July 2012, and have been based in London since then.
"Helle and I have been living like this for many years and we've always found a way to make it work. We've obviously discussed my plans, and she is very supportive."
Last week Mr Kinnock's wife, along with US President Barack Obama and Prime Minister David Cameron made headlines around the world after they were photographed taking a "selfie" during the Nelson Mandela memorial service in Johannesburg.
"I saw the selfie as a light-hearted moment in a celebration of Nelson Mandela's life, although it did look to me like David Cameron was trying to muscle in on the act," Mr Kinnock said.
'Encouraging me'
Mr Kinnock has already spent time in the Aberavon constituency to canvas people's views on a range of issues and he has also sought advice from his parents - former Labour leader Neil Kinnock and the former Labour MEP Glenys Kinnock.
"My mam and dad are really pleased that I have decided to stand, and they have been very supportive," he said.
"They haven't really given me any specific advice about the selection, apart from just encouraging me to be myself."