Conwy transport charity which claimed £19k for phantom trips is to close down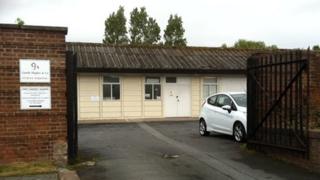 A community bus service which claimed £19,000 for phantom trips is being closed down.
Conwy Community Transport will cease all operations on Friday.
The trustees of the charity, which helps vulnerable adults and children, said it had been a difficult decision to make.
Claims for a route that had stopped two years previously and billing twice for another had been uncovered in a Conwy council audit report.
The board of trustees of Conwy Community Transport said it had given "careful consideration to the difficulties this will cause to our many vulnerable clients and also to our very loyal and hard working staff".
"We are all very saddened to make this decision, but having spent a great deal of time considering different options, we agree that it is the correct decision to make," said the trustees in a statement.
"We would like to thank all the people who've used our services over the years and we wish them and our exceptionally loyal staff all the best for the future."
Last month it was revealed in an audit report to Conwy council that more than £19,000 had been claimed for a route that had stopped two years previously, and for billing twice for another one.
At the time Conwy councillors backed an action plan to improve procedures to help the charity get back on track.
A new team was put in place, the audit committee was told.
Police decided not to prosecute because there was no personal gain.
The Llandudno Junction-based charity provided a link to those who have difficulty using public transport in the Conwy council area.