Drive to create hundreds of arts and media jobs in 1,000 days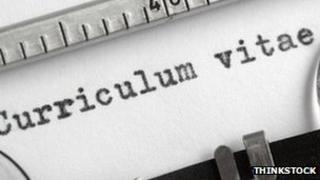 A drive to generate hundreds of jobs in the arts over the next 1,000 days is being launched.
The event on Thursday at the Wales Millennium Centre in Cardiff Bay will aim to create more work in the media, music and theatre.
The Building a Creative Nation programme wants companies to take on paid apprentices and has been backed by Deputy Prime Minister Nick Clegg.
Full time apprentices will receive £3,600 towards wages.
Funding for apprenticeships in Wales is available from the Welsh government's Young Recruits programme.
Champions for the programme in Wales include harpist Catrin Finch and West End actor and star of The Phantom of the Opera Peter Karrie.
Sammi Pepper, who has a foundation degree in performing arts, is speaking at the launch, which will also be attended by the Art Council of Wales.
Three months ago she was taken on by the Welsh National Opera (WNO) on a year-long apprenticeship.
She told BBC Radio Wales: "I really interested in the arts anyway, but, obviously, jobs in the arts are really hard to find, so I applied through Careers Wales and that's how I found the Welsh National Opera.
"It's been really good. I feel part of the team and not like an apprentice at all. It's really nice and they're a really nice bunch of people."
Ms Pepper runs the organisation's weekly youth opera group.
She said: "I'm getting experience of what it would be like if I did get a proper job there rather than the apprenticeship."
The project UK-wide hopes to create up to 50,000 jobs by 2016.