Deaf and blind patients get new NHS health care rules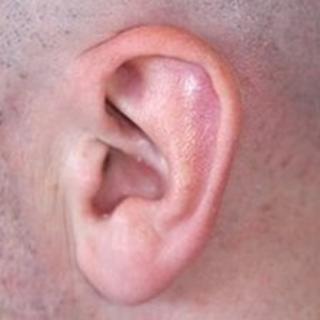 Guidelines are being introduced to make sure people in Wales who are deaf or blind are not at a disadvantage when they need healthcare.
It comes after BBC Wales revealed in February health boards were breaching equality laws.
Health Minister Mark Drakeford said the changes would "help to address the barriers people with sensory loss face" with as many as 600,000 affected.
But there are calls to ensure patients are aware of their rights.
Around 500,000 people in Wales have hearing loss - a figure which is expected to rise to 725,000 in 18 years.
And another 100,000 people have sight loss and this is expected to double in the next 25 years.
In total they represent around one in five of the population of Wales.
The Equality Act 2010 says that if someone is at a substantial disadvantage of accessing services because of a disability, reasonable adjustments must be made.
There are two new guides to help frontline staff communicate with people who are deaf or hard of hearing, blind or partially sighted, or deaf and blind.
People who do not speak English as a first language, those with learning disabilities, and with an illness or injury which affects their communication are also helped.
The new All Wales Standards for Accessible Communication and Information for People with Sensory Loss focuses on what people should expect to receive when they access healthcare.
These standards apply to adults, young people and children.
The Welsh Ambulance Service Trust's Pre-Hospital Communication Guide explains what the paramedics need to do.
It also helps the patient give ambulance staff important information.
Health Minister Mark Drakeford said: "The NHS must be accessible to all groups and these standards - once fully implemented - will help to address the barriers that people with sensory loss face in accessing health services, particularly in helping staff to identify patients with sensory loss and meeting their needs.
"The All Wales Standards have been shaped by people with sensory loss, working collaboratively with Welsh government, the NHS Centre for Equality and Human Rights and other key stakeholders and the standards are the first of their type in the UK."
'Good communication'
Sarah Lawrence, director of Deaf Friendly Business Solutions, called the standards she helped draw up "ground breaking" but warned against complacency.
"The Welsh government is being bold and ambitious, but in addition to launching these new standards, I want to see them take ownership for telling the 530,000 people in Wales who are deaf or hard of hearing all about them," she said.
"I am not yet convinced that they will do so."
Richard Williams, director of Action on Hearing Loss Cymru, added: "These standards have been shaped by people who are deaf and hard of hearing, born out of their real-life day-to-day experiences as patients within the NHS in Wales."
He said he hoped they set a precedent for how services are delivered for patients with sensory loss across the UK.
Welsh Ambulance Service NHS Trust chief executive Elwyn Price-Morris said: "Good communication between our frontline staff and patients and their families will result in better care and treatment."
Tony Rucinski, chair of RNIB Cymru, which represents blind and partially sighted people, added: "We know from our members and service users that too often they are provided with important healthcare information in a format they cannot read... and are treated by staff who display little understanding of sight loss."