City regions to stem Welsh decline - report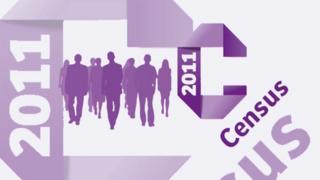 Bangor, Aberystwyth and Carmarthen should become "city regions" where economic regeneration goes hand-in-hand with growth in the use of Welsh.
This is recommended by a group set up by the Welsh government to look at stemming the language's decline in its heartlands.
Ministers should also look at planning decisions' impact on Welsh, they say.
Children in Anglesey, Gwynedd, Ceredigion and Carmarthenshire should also be educated bilingually.
The special group was set up after the results of the 2011 census identified a drop in the number of Welsh speakers in Wales. In two heartland counties - Carmarthenshire and Ceredigion - the language had become a minority.
The task and finish group's recommendations will now be considered by ministers.
The seven recommendations are:
To promote the development of Bangor, Aberystwyth and Carmarthen as city regions.
Improve the impact of Welsh government policies on the Welsh language using impact assessments through TAN20 - which provides guidance on how Welsh language issues should be considered by planners - and other relevant guidance.
Make education provision for 3-14 year olds consistent across Anglesey, Gwynedd, Ceredigion and Carmarthenshire so that all pupils become fluent and confident in both Welsh and English.
By improving access to Welsh-medium provision ensure that an ethos is created along with programmes to promote social and informal use of Welsh in collaboration with schools and communities.
Continue to encourage people to take part in activities and socialise in Welsh by supporting organisations and societies and by initiating new initiatives.
Agree targets to extend the bilingual workforce and bilingual operations with relevant agencies
Extend the Aman Tawe pilot scheme - encouraging community and local business use of Welsh - to other areas which have witnessed a clear linguistic shift in recent years.
The proposals will now be considered by ministers.