4G mobile phone service rolled out in Swansea by EE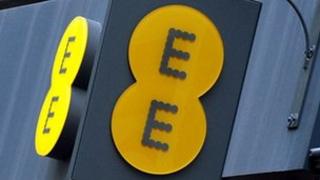 Swansea is set to become the latest area to receive fourth generation (4G) mobile phone service.
Operator EE hopes to turn on the service before Christmas with speeds much faster than 3G.
London, Manchester, Bristol, Birmingham, Cardiff, Edinburgh, Leeds, Liverpool, Sheffield, Glasgow and Southampton were to first to receive 4G when EE launched it last year.
Newport, Merthyr, Caerphilly, Cwmbran, Caldicot and Chepstow also have 4G.
A spokesman for EE said: "We're excited to confirm that 4G from EE is coming to Swansea very soon, giving the city superfast mobile Internet.
"We're activating sites already and hope to be fully covering the area by Christmas.
"Swansea is an important city for us, and we are continuing to invest in Wales to ensure that we can launch 4G services in more and more locations."
Fourth-generation networks can provide data to smartphone users up to 10 times faster than standard 3G connections.
The US, Japan, Australia and South Korea have all widely adopted 4G, but mobile phone users in many parts of the UK may have to wait until the end of 2015 for comprehensive coverage.
EE was the first UK network to offer a 4G service, and now covers over 100 towns and cities.
The company's early 4G launch prompted protests by rival providers, which claimed it gave the firm an unfair advantage.
Vodafone and O2 started rolling out their first 4G data services earlier this year.