Conwy transport charity claimed £19k for phantom trips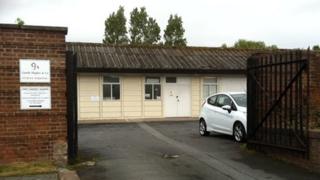 A bus service claimed more than £19,000 for a route that had stopped two years previously and for billing twice for another one, says an audit report to Conwy council.
It followed an inquiry into Conwy Community Transport, a charity which helps vulnerable adults and children.
Conwy councillors backed an action plan to improve procedures to help the charity get back on track.
A new team has been put in place, the audit committee was told.
Police decided not to prosecute because there was no personal gain.
The council report found that:
More than £10,000 was claimed for a community bus service even though it had stopped running two years earlier
Conwy council was billed twice for another route run by the charity
More than £19,000 was falsely claimed
One of the bus company's managers, now dismissed, will not be prosecuted because there was no personal gain
The Llandudno Junction-based charity provides a link to those who have difficulty using public transport in the Conwy council area.
It has a "dial-a-ride" service which allowed elderly and disabled people to book a car to collect them, and it also ran minibus services for groups, to take elderly residents shopping and to provide a bus service in more rural areas.
Both Conwy council and the Welsh government provide cash for the bus company.
Conwy council began an inquiry into over-payments in September 2012 after it discovered "serious misgivings" about the way the charity was run.
An audit report said: "The investigation has identified that the CCT manager has overseen the submission of false claims for the Cerrigydrudion to Llanrwst on-demand service.
"Diary evidence indicates that this service has not operated since November 2009 but invoices have been submitted on a monthly basis for this service to Conwy council up until March 2012.
"The total repayment due has been calculated at £10,184."
In addition, the report found it was billed twice for another route run by the charity.
In all, more than £19,000 was falsely claimed from the council.
The report says: "Following a period of suspension, the CCT manager has been dismissed from his post."
Trustees at the transport charity have said that mistakes at the time were made in good faith - nobody benefitted personally from the overpayments - and it is working hard to resolve its problems.