Eurovision 2014: Cardiff singer Krystal Mills aims to be Swiss entry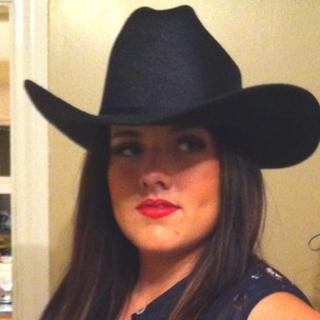 Two years ago Cardiff's Krystal Mills couldn't play the guitar and had never sung in public.
Now she is through to the second round of selection for Switzerland's 2014 Eurovision Song Contest entry.
Krystal, 20, dropped out of a hairdressing course and took up busking, after she won a pub karaoke competition.
She is currently in Geneva promoting her entry Bang Bang Bang.
Her debut single Waiting For You spent two months at No 1 in the unsigned artists chart in February and March 2012.
She now faces two weeks of online voting.
Her mother and manager, Sharon, told BBC Wales: "It just doesn't seem real somehow.
"Krystal had never shown any interest in music before winning that competition - she'd certainly never written or performed a song of her own but the confidence that gave her has unlocked something amazing.
"When we could see that she was starting to get keen on the singing, we bought her a guitar for her birthday and within ten days she'd taught herself to play it via YouTube."
Krystal describes her style as "country and folky, with a bit of psychedelia thrown in".
In August she played the Millennium Stadium as part of a concert for Cardiff's Mardi Gras Festival, around 18 months after she made her busking debut on the street outside.
But even with all this success, her mother never imagined that one day her daughter could be competing in Eurovision, and far less for Switzerland.
"It was when we were watching this year's Eurovision that Krystal piped up that she'd like to give it a go. She'd just written Bang Bang Bang and thought it'd tap into the Bond craze around Sky Fall.
"So we got in touch with the UK organisers, and even though they explained that they wanted to persist with having a well-known performer for our entry, they were really helpful and put us in touch with the committees from Switzerland, Hungary and Turkey, who all accept entries from non-nationals.
"Switzerland were most interested. They had thousands of applications as it was open to anyone, but Krystal's made it through to the last 150 or so which go to the public vote."
Voting opens on Monday and lasts until 18 November, with the top 10 songs going through to a live TV show with broadcaster SRF in February.
If Krystal wins that then the next stop is Copenhagen next May.