Welcome to my page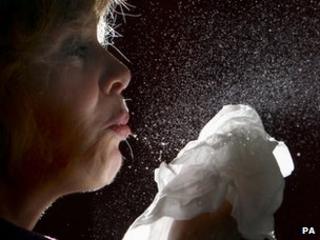 A warm welcome to my new page on the BBC News website. From here, I will be giving you my reflections on the latest developments across the board in Welsh politics.
I'll be looking at the decisions taken in Cardiff Bay, Westminster and local authorities across the country. I'll be working out why those decisions were taken, how they impact on our lives and who the personalities are behind the scenes in government and opposition.
I'm going to start with a highly charged First Minister Questions about an issue that could be a recurrent theme - winter pressures on the NHS. Health has dominated First Minister's Questions since the summer and that is showing no signs of abating. For the first time, all three opposition parties put together a sustained attack on First Minister Carwyn Jones about the decision by Hywel Dda Health Board, which covers west and parts of mid-Wales, to scale back non-emergency surgery to give it some spare capacity to deal with winter pressures.
There was a repeated row over the use of the word "cancelled". Mr Jones rightly pointed out that it was incorrect to use the term because all scheduled non-urgent operations would go ahead. But the reality is that operations of this kind are being scaled back until the spring, and that will inevitably affect the length of time some people in those areas will have to wait for operations like hip replacements. Mr Jones admitted himself that the health board was reducing its amount of inpatient work.
It's unclear whether the union Unison is correct in saying it will push back waiting times by five or six months. The Welsh Government was accused of being out of touch and detached from reality but Mr Jones insists this is a case of an organisation sensibly planning for the winter, although he did admit that he only found out about the decision by Hywel Dda on Monday.
But what is different here is that we have a health board not just setting out the conditions which would put it under pressure this winter, but in effect admitting in the autumn that it won't be able to cope unless it makes allowances now.