Wales unemployment rises by 1,000 to 122,000 in last three months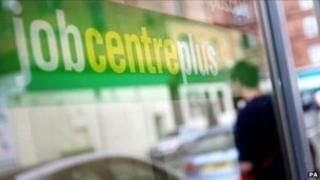 Unemployment in Wales has risen by 1,000 in the last three months with 122,000 people out of work, the Office of National Statistics (ONS) has said.
The rate remains at 8.2% as it was for the period between January and March while the figure is 4,000 lower than the same period last year.
The number of people on Jobseekers Allowance fell by 1,800 to 73,400.
Figures also show 21,000 more people in work in Wales compared to last year and 5,000 more than the last three months.
The UK unemployment total fell by 4,000 to 2.51 million - a rate of 7.8% and above the new target of 7% set by the Bank of England.
Bank governor Mark Carney announced the target last week, saying interest rates would be unlikely to be raised until UK unemployment came down to 7%.