Epilepsy drug Fycompa approved for use in Wales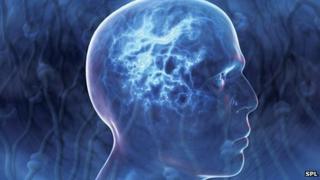 A new class of drug treatment has been approved for the most common form of epilepsy for sufferers in Wales.
It is thought between 20,000 and 30,000 people in Wales have epilepsy with around 1,500 new cases being diagnosed each year.
The decision by the All Wales Medicines Strategy Group means access to a drug called Fycompa which can help some people control their seizures.
Charity Epilepsy Action said it welcomed new treatments.
Charlotte Lawthom, a consultant neurologist based in Newport and the clinical lead in epilepsy at Aneurin Bevan Health Board, said it was hoped the drug would help around a third of patients whose seizures are not well controlled.
She said: "For those people who have uncontrolled epilepsy, life is difficult.
"There are lots of restrictions, they can't drive and there are safety issues because you can come to major harm on seizures.
"The longer you have been having seizures, the worse things can tend to get.
'Different way'
"The difference about this particular drug is that it acts in a novel place in the brain. That might mean that for some people that is going to be the drug that works much better for them.
"It should be reserved for those [whose seizures] aren't controlled well by the standard first-line drugs and that's not just about cost, it's about safety."
She added that the drug should only be prescribed by doctors running specialist epilepsy clinics.
Welcoming the drug at its launch in 2012, Epilepsy Action's deputy chief executive, Simon Wigglesworth, said: "As we understand it Fycompa works in a different way to existing anti-epilepsy drugs (AEDs).
"There is hope that it may be effective for some people that other AEDs have not worked for. It also seems to have been well tolerated with few side-effects."