ChildLine: One in 10 callers aged 11, says charity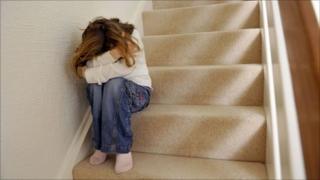 More than one in 10 children who contact ChildLine with concerns about sexual abuse are primary school age, says the charity.
It gave 105 children in Wales aged 11 years and under counselling sessions about sexual abuse last year.
Ann Pulling, ChildLine's area manager for Wales, said that in nearly all the cases the child knew the offender.
Earlier this year the charity launched a campaign to let children know what they should consider inappropriate.
The helpline for children has two call centres in Wales, at Cardiff and Prestatyn, Denbighshire, and 12 in total across the UK.
Across the UK, the charity said it received more than 9,000 calls about sexual abuse last year and counselled 1,020 youngsters aged under 11.
Ms Pulling said: "More children contacting ChildLine does not necessarily mean there's been a rise in abuse, it may simply be that more children are speaking out or they have questions about the issue."
She said rise may be attributed to children being more aware of the issue as a result of school services discussing it with them.
Last month the charity launched a campaign to encourage parents to talk to their children about what is appropriate.
Ms Pulling told BBC Radio Wales: "It's about teaching children that there private parts are private and their body belongs to them and to tell a trusted adult if they ever feel upset or worried.
"We're not asking parents to describe sexual abuse to their children, we're just asking them to talk to their children just so that they know what's private and how to keep themselves safe."
The charity said many parents did not have the confidence to explain how.
The Underwear Rule campaign has been backed by the Welsh government and the Children's Commissioner for Wales.
ChildLine, a free 24-hour confidential helpline has been providing support and advice in the UK since 1986.
Since then, it says it has handled more than 2.9 million counselling sessions with children and young people, either by phone or via its online service.