The 7th Marquess of Anglesey dies aged 90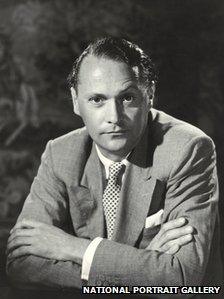 The seventh Marquess of Anglesey, George Charles Henry Victor Paget, has died at the age of 90.
The Marquess held many positions in Welsh public life, and was a former president of the National Museum of Wales and Lord-Lieutenant of Gwynedd.
He gave his Anglesey home, Plas Newydd, to the National Trust in 1976, although he and his wife continued to live in a suite on the upper floor.
Known as a military historian, he was a close friend of artist Kyffin Williams.
The Marquess was born on 8 October, 1922.
According to an obituary in the Daily Telegraph, he "came from a family of distinguished soldiers, and honoured the memory of his ancestors by writing a magisterial eight-volume History of the British Cavalry, 1816-1919".
In 1948, he married Elizabeth Shirley Vaughan Morgan.
The Marquess was Lord-Lieutenant of Gwynedd between 1983-89 and president of the National Museum of Wales between 1962-67.
The current president, Elisabeth Elias, said staff were "deeply saddened" by his death.
She added: "During his time as president-elect of the National Museum, he launched the fourth museum building-fund appeal.
"In addition, the West Wing galleries at National Museum Cardiff, which today house new contemporary art galleries, were completed during his presidency.
"We therefore continue to benefit from his legacy, for which we are extremely grateful."
The Marquess also held roles with Anglesey Conservative Association, and, among others, the Historic Buildings Council for Wales, the Welsh Committee of the National Trust, Friends of Friendless Churches and the Ancient Monuments Society.
The Plas Newydd estate passed to Henry Bayley in 1812, who was created Marquess of Anglesey in 1815 for his heroism at the Battle of Waterloo, where he lost a leg.
His artificial leg became part of an exhibition at Plas Newydd.
The ancestral home at Llanfairpwll remained in the family until the seventh Marquess gave it to the National Trust, while continuing to live there.
The house is famous for its association with the artist Rex Whistler.
He was in love with Lady Caroline Paget, the eldest daughter of the sixth Marquess, although she did not return his affections.
A notable feature of the house is Whistler's 18m (50ft) trompe l'oeil (trick of the eye) mural in the dining room.
Whistler was killed, aged 39, on his first day of action with the Welsh Guards in World War II in 1944.
The seventh Marquess was a close friend of of the artist Kyffin Williams, and gave a reading at his funeral at Bangor Cathedral in 2006.
Related Internet Links
The BBC is not responsible for the content of external sites.