Boatwatch scheme to target Aberystwyth marina thefts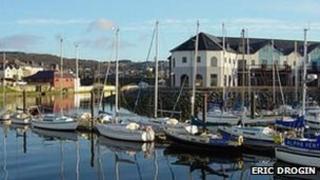 Thieves who steal from boats in Aberystwyth harbour and marina are being targeted in a crackdown by Dyfed-Powys Police.
Boatwatch is being re-launched in the town after the force said problems had become "more prominent" in recent months.
Boat owners who join the scheme will be advised on how to keep their boat and equipment safe.
Police said they were working with the marina and harbour on the project.
Police community support officer (PCSO) Caroline Hughes said: "We welcome members of the boating community to come and take advantage of this initiative and it will be a great forum to meet people in the boating community and voice any concerns. We look forward to seeing you."
People who would like to join the scheme can contact PCSO Hughes at Aberystwyth police station on 101 or the harbourmasters in Aberystwyth.