Joshua's Wish scrapped Australia trips 'could be saved'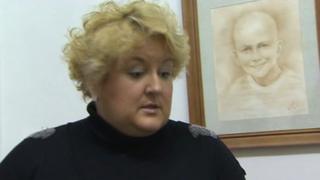 Some trips to Australia for 60 young people could still be saved after the closure of the Joshua's Wish charity, a legal expert has suggested.
Each of those going on the planned visits had raised £3,000 for the charity, founded in Wales and formerly known as The Joshua Foundation.
It has now called in an insolvency firm and sent letters to the youngsters saying the trip is off.
But a charity lawyer says the travel plans could be legally protected.
Philip Kirkpatrick, a partner at the law firm Bates Wells Braithwaite, advises charities on legal issues in the charity, corporate and commercial sectors.
"All isn't necessarily lost for these young fundraisers," he told BBC Radio Wales' Good Morning Wales.
He said their "funding ought to be protected by the package travel regulations and the ATOL (Air Travel Organisers' Licensing) regulations".
"So it is not necessarily the case that they will all either fail to go or that they won't get a refund."
ATOL offers protection to booked flights, and it has already been revealed by an airline agent that flight tickets are still valid.
"We have only been involved with the airline tickets and not any other services related to this travel," said Emerald Global in a statement.
It is calling on the passengers due to travel under the charity's arrangements to get in touch on 020 7734 1000 so that e-tickets can be sent out.
Gift aid bill
Mr Kirkpatrick said other elements of the Australia trip, including hotel accommodation, may be covered by package holiday rules.
"If they have been paid for, effectively, there is a duty to have that money protected, and in fact it is an offence not to do so," he added.
The insolvency consultants, Burton Sweet Corporate Recovery in Bristol, confirmed on Wednesday that Joshua's Wish has ceased operating because of its liabilities.
A BBC Wales investigation earlier this year found that the charity owed up to £400,000 to HM Revenue and Customs.
The HMRC debt had been on The Joshua Foundation's accounts since about 2003/04.
The organisation's founder, Sarah Cornelius-Price, said that the debt was from mistakenly claimed gift aid.
She set up the charity just before her son, Joshua, seven, died from cancer in 1998. When the charity was founded it offered trips, holidays and experiences for sick young people.
Speaking in January, Mrs Cornelius-Price said the charity's subsequent gift aid claims were being retained by HMRC towards offsetting the debt. She said at the time that she soon hoped to settle the outstanding debt.
In a letter to the families of those expecting to travel to Australia with the charity, trustees said: "It is with great sadness and regret that on Monday 10 June the trustees of Joshua's Wish, formerly the Joshua Foundation met to formerly pass a resolution to close the charity.
"Unfortunately this means that the 2013 Oz trip WILL NOT be taking place. Our office is now closed and all emails and phones suspended."
In a tweet, Mrs Cornelius-Price said: "I am unable to comment on the closure of Joshua's Wish."
Commenting on the Australia, the appointed insolvency practitioner, Graham Down said on Wednesday: "We are trying to establish the position but it is unlikely that it will go ahead."
Mr Down was meeting the charity's trustees in Cardiff on Wednesday evening.