Swansea measles: Gareth Colfer-Williams inquest opens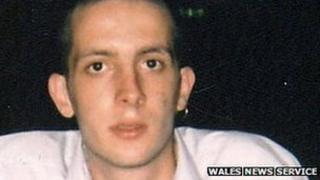 An inquest into the death of a man who died while suffering from measles in Swansea during the current epidemic has been opened and adjourned.
Gareth Colfer-Williams, 25, was found dead on 18 April but a post-mortem examination was inconclusive.
Tuesday's inquest was adjourned on to allow further tests to be carried out on his body.
More than 940 measles cases have been confirmed since the outbreak began with updated figures due later.
So far 83 people have needed hospital treatment since cases first came to light in November.
Immunisation started in schools west of the main Swansea epidemic area for the first time on Monday.
The MMR vaccination is being offered to up to 4,000 secondary school pupils in Carmarthenshire, Pembrokeshire and Ceredigion over the next few weeks.
Vaccinations are also continuing in schools around Swansea.