South Wales Police precept could rise by 7% under new proposals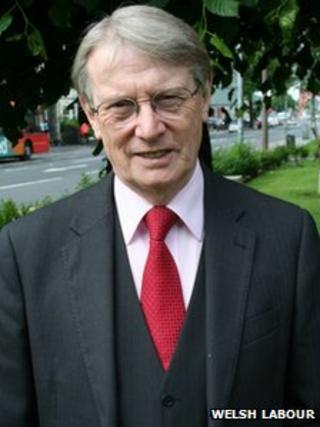 Householders in south Wales face paying more for their police force next year, if proposals are given the go ahead.
Police and Crime Commissioner Alun Michael said the "modest" 7% rise would pay for 40 police community support officers (PCSOs).
The annual precept would increase from £169.42 to £181.28 for residents living in Band D council tax properties.
But Mr Michael said south Wales would still have the lowest precept of the four police forces.
Mr Michael, who served as Labour MP for Cardiff South and Penarth for 25 years until resigning to stand as commissioner last November, is responsible for deciding how much householders should pay for the police in an annual "precept".
The amount is added to council tax bills.
Mr Michael said the increase was in response to the UK government's 2010 Comprehensive Spending Review.
South Wales Police must cut £25m over three years and he said the decision to raise the precept was not "made lightly".
"The financial situation in south Wales is difficult," he said.
"The cuts imposed on the police service by the government are draconian, to say the least. They have had a devastating effect on the south Wales police force.
"They have rolled the ring fenced Neighbourhood Policing Fund into the main grant, but in doing so, they have short-changed south Wales by a sum equivalent to the cost of more than 40 police community support officers."
He says the increase would equate to just over 3.2p per day.
Mr Michael said it would protect roles and to avoid further cuts.
Nearly 75% of the police budget comes from the UK government, partly direct and partly through the Welsh government.
"At this stage then it becomes acutely difficult, if not quite impossible, to set a budget and precept which is acceptable without causing a severe level of disappointment within the police service, difficulties amongst our partners and anger from the public that we exist to serve," Mr Michael said.
The proposed precept will be considered by the Police and Crime Panel on Monday 28 January and, if approved, will come into force in April.