Anglesey schools: Closure plans move a step closer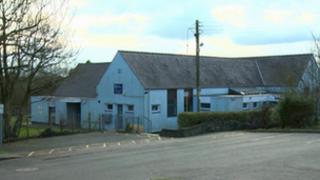 Plans to close three Anglesey primary schools and build one new replacement have moved a step closer.
Anglesey council wants to replace primaries at Llanfaethlu, Llanfachraeth and Llanrhuddlad with an area school.
The authority's education and leisure scrutiny committee recommended that the plans should go out to consultation.
But it said consultation should only take place once issues around funding and the school's location had been resolved.
Anglesey's education scrutiny committee discussed the matter on Tuesday and made its recommendation to the cabinet.
The council has said it must tackle the high number of surplus places.
But campaigners say they believe the wrong schools are being targeted.
The chairs of the governing bodies of schools at Llanfachraeth, Llanrhuddlad, and Llanfaethlu say the quality of education in all three schools has been praised by the school inspection service, Estyn.
Formal consultation
They also argue that they could all see an increase in pupil numbers if a new nuclear power station is built at Wylfa.
On Monday, councillors voted to back plans to close Llanddona primary and transfer pupils three miles (5km) to Ysgol Llangoed. The school has only 16 children at present, but room for 56.
The closure plan - part of a wider schools review programme on the island - now goes to formal consultation.
Llanddona school governors oppose the plan and said instead they wanted more options considered, and for the condition of nearby Ysgol Beaumaris to be fully recognised in any assessment.
The proposals were unlikely to address the issue of surplus places, they added.
Any closure will be subject to transport issues being resolved.