BBC Wales director Rhodri Talfan Davies says Eos talks 'constructive'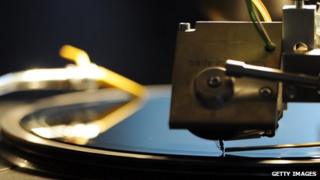 The director of BBC Cymru Wales has described talks on the royalties row between the BBC and Welsh language musicians as "constructive".
However, Rhodri Talfan Davies said the corporation and Eos - the body representing the musicians - were far from reaching an agreement.
Radio Cymru lost the right to play around 30,000 songs on New Year's Day and has been forced to cut its airtime.
Artists want increased payments. The BBC said the resolution must be fair.
Following a meeting on Tuesday, Mr Talfan Davies, said the two sides were getting closer, but added it was a complicated dispute, and he was not willing to give a timetable for a resolution.
He said the BBC had an obligation to ensure value for money for licence fee payers, and a fair and reasonable resolution was needed.
Classical music
Eos had previously said the BBC had until Thursday to respond, while the BBC has said its priority was to find a solution.
The group of artists want increased payments for their music played on the Welsh language station.
The BBC Trust, which is independent of the corporation's management, has urged a settlement, saying it was in nobody's interest for the dispute to continue.
Classical music and hymns have replaced rock and pop on Radio Cymru as the station has cut its airtime by two hours a day.
The musicians broke away from the Performing Right Society to join the new agency, claiming they were being short-changed for their work.
Radio Cymru reaches about 142,000 listeners a week, or 6% of the adult population of Wales, according to the latest Rajar audience survey.