Sir Anthony Hopkins' surprise visit to first home in Margam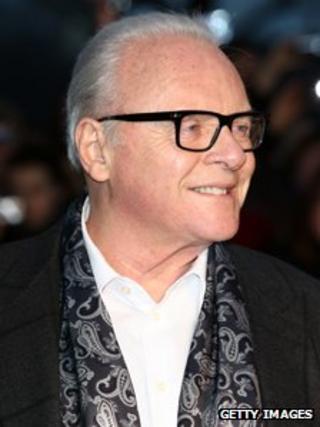 A homeowner was astonished to find Hollywood actor Sir Anthony Hopkins standing outside his house - the same property where the Oscar winner was born.
Chris Trainor, 32, spotted the 75-year-old outside his £180,000 home in Margam, near Port Talbot, south Wales, and invited him in for a guided tour.
Hopkins' wife Stella Arroyave and niece accompanied him in for a cup of tea.
The actor also invited Mr Trainor and his family to visit him in California.
Mr Trainor, a call centre manager and father-of-one, said: "It is not every day you get a Hollywood A-list actor turn up on your doorstep.
"He was with his wife, niece and two security guards.
"They were looking at the house from outside so I told them to come in and made them a cup of tea.
"Sir Anthony went around the whole house and said he was born in my daughter's bedroom.
"He said he would send us a postcard with the details of his place in LA. He said we could visit.
"He was really thrilled to have a quick look around our place - he said it made his New Year."
Hopkins had been visiting Wales during a trip to the UK for the premiere of his latest film Hitchcock.
He and Ms Arroyave, 57, who married in 2003, had their marriage blessed at St David's Cathedral in Pembrokeshire during their trip.
The Silence of the Lambs star lived in the semi-detached house in Wern Road, Port Talbot, south Wales, until he was 12, a mile away from the local steelworks complex which is now owned by Tata Steel.
He now lives in a cliff-top mansion in Malibu, California, near Los Angeles.