Woman glassed in break-in at Porthcawl restaurant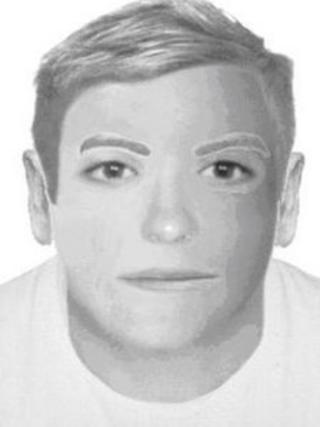 Police are investigating after a woman was attacked with a bottle during a burglary at a Porthcawl restaurant on New Year's Day.
They say the two men were disturbed inside The Blue Lounge Steakhouse Restaurant on The Esplanade at about 03:00 GMT.
It was then that the 44-year-old woman was attacked, injuring here face.
She needed hospital treatment and police called it a "very serious assault".
Det Sgt Paul Mason of Bridgend CID said: "There were a number of people gathered outside the neighbouring take-away restaurant and we are appealing for anyone who may be able to assist us in apprehending those responsible to contact us."
Detectives have issued descriptions of the two suspects, both white and in their late teens or early 20s:
One is described as around 5ft 6ins tall, slight build with short, dark brown hair. He was wearing skinny fit dark jeans and a dark T-shirt.
The second is around 6ft-6ft 2 ins tall; slim build, medium brown hair which is short on the sides and a combed over on top. He was wearing skinny fit tan chinos, a slim fit T-shirt which was light coloured with a logo on the front and a medium-blue zipped hooded top, which was open.
South Wales Police said anyone with information should contact Det Sgt Mason at Bridgend CID on 01656 679518 or Crimestoppers on 0800 555111.