Cardiff street tops Wales list of most expensive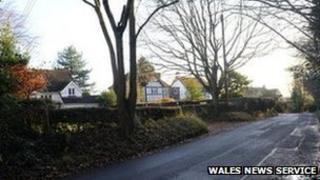 A street in the Old St Mellons area of Cardiff has once again topped a list of the most expensive in Wales.
Druidstone Road has an average house price of £682,000, down £3,000 on last year's figures.
Five streets in Cardiff appear in a top 10 list of opulent addresses, while Swansea appears twice as does Conwy.
The figures from Lloyds TSB are based on house sales completed between January 2007 and September 2012.
Only streets where there have been at least seven transactions over that period are included in the analysis for England and Wales.
Following Druidstone Road as the most expensive address in Wales is Gannock Park in the village of Deganwy in Conwy, with an average house price of £636,000. Homes in Lake Road West in Cardiff are also valued, on average, at £636,000.
East Cliff in Pennard, Swansea, is valued at £608,000, while Deganwy Quay in Conwy is put at £532,000.
Cheapest
Coed Y Wenalt in Rhiwbina, Cardiff, has average prices of £526,000, while St Michael's Road in the Welsh capital comes bottom of the top 10 list in Wales with properties worth £491,000.
Druidstone Road might be the most expensive street in Wales, but it is the cheapest compared to regions in England.
The most expensive residential streets in England are centred around the many crescents and squares of Kensington and Chelsea in London, according to the research.
Egerton Crescent comes top with an average property value of more than £8m.
The most expensive streets outside southern England are Park Lane in Trafford, Manchester, with properties worth an average of £2.1m.