Hwb: 'World class' claim for learning scheme in Wales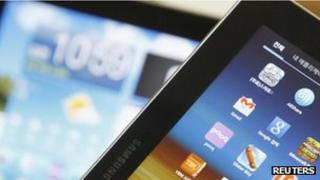 A digital "learning platform" designed to allow all pupils and teachers in Wales greater access to online resources is to be launched.
The bilingual scheme, called Hwb, will allow users to access and share information and is to be accessible from any internet-enabled device.
The launch across Wales follows a pilot project in four Cardiff schools.
Education Minister Leighton Andrews described it as a "world class" system for those aged three to 19.
The introduction of Hwb follows the creation of a National Digital Learning Council last year.
The Welsh government says teachers and learners will be able to create and share their own resources to "work collaboratively, and to have access to tools and content hosted across the web".
Schools and colleges can also create and host local platforms, through Hwb+, which is described as a "secure area which only they can access".
Mr Andrews said Hwb would "play a key role in helping schools to share information with parents and involve them in their child's learning, a critical relationship which we know makes a massive difference to outcomes for learners".
He added: "I am confident that Hwb will make a real and significant difference to education outcomes for all learners aged 3-19 and become a truly world-class learning platform for Wales."
It is hoped all learners aged three to 19 will have access to Hwb by 2015.